Welcome to the Maharaja Polytechnic where we are co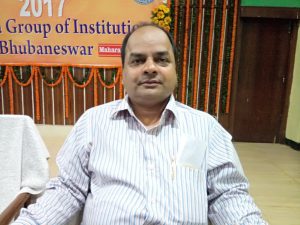 mmitted to transform the personality and career through transformative education by providing best possible opportunities in curricular and extracurricular endeavors. We are here to provide necessary spiritual and material tools so that individuals may acquire knowledge to improve the quality of life for self and others.
We are targeting to develop an ecosystem where both teachers and students work together to find innovative solutions to the problems of mankind. We are committed to work hard so that every single student and employee enjoys being here on campus and fulfill his/her duties with pleasure and utmost care. This will not be just one more institution imparting materialistic education but an institution offering an universe of holistic education with focus on character building to bring peace, harmony and prosperity to all concerned.
I invite you all to join us in this mission of Nation Building.
Mr. Binay Kumar Panda
Director