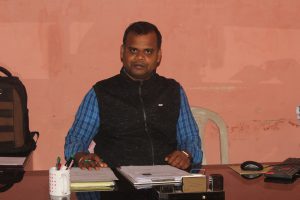 People who feel good about themselves produce good results and people who produce good results feel good about themselves. We also believe in total learning and sharing.
Being an academician, having vast experience of 14 years of working in renowned educational & research institutions, I assure you that with a dedicated team of highly qualified and experienced faculty members, we will produce professionals of high caliber to suit the needs of a world without boundaries. We undertake to provide you with the best of professional atmosphere and secured future so that hard earned money of the parents is put to best use. We shall excel them in every walk of life and help them develop professional qualities in them for their bright future.
Further, we aim at opening the flood gates of knowledge, creation of new thoughts and ideas, the incessant efforts to explore the mission of life and the commitment to fulfill the technological and academic needs of the nation. Keeping in view the international scenario, development and modernization of national needs, our all the Institutes are playing active role in imparting excellent training and quality education to the youths, inculcating in them a sense of leadership in various professions, industries and other fields of development.
With best wishes for bright future.
Mr. Gagan kumar sahoo
Principal